"Creative Kid-Smart Art" Classes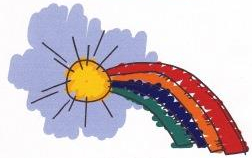 Reuse, Recycle, Save Mother Earth!
Classes include: Creating masterpieces using recycled materials. Children will also use clay, paint, pastels, foam, sand, wood, metals and so much more! Art is a fantastic way for a children to express themselves. It allows children to feel proud as they create a "masterpice" of their very own. Fine motor skills are sharpened as they cut, draw, pinch, pull, shape, bend, and tear their materials. Our art classes also allow for children to socialize with one another in a relaxing and friendly environment. It's time to get messy!!!!
Rolling admission! Kids are welcome to join our
art class at any time! Class tuition will be prorated based
upon the date your child joins!
Classes have begun:
$180.00 per 8 week session! New 8 week sessions throughout the year!
Tuesdays 3:30-4:30 PM
Thursdays 3:30-4:30 PM
The Preschool office is located on the church side of the building through the 4 large wooden doors-first parking lot
Call Miss Sara to register 665-0051 ext 10
Bay Shore, NY