The Third Sunday

after Pentecost
(Proper 7)

The Holy Eucharist: Rite I

8:00 am
St. Edmund's Chapel
The Holy Eucharist: Rite II

10:15 am
Church

Click the picture to see the leaflet
The Right Reverend Johncy Itty
Celebrant and Preacher

Mark Engelhardt, Organist and Director of Music
---
— Parish Notices for the Week of 6/25/17 —
Those Lazy, Hazy, Crazy Days of Summer are HERE, and we're celebrating today immediately following the 10:15 service for an informal PARISH PICNIC. Meet us at the farm for hot dogs, hamburgers, cold drinks, and anything you care to bring to share.
Beginning NEXT Sunday, July 2, we will move to our summer schedule of only one Sunday Service at 9:30 AM in the air conditioned splendor of St. Edmund's Chapel. Please Note: we ask that volunteer Lectors from the 8 and 10:15 services sign up on the sheet in the hallway opposite the chapel.
The Food Pantry is low on ready-to-eat canned goods such as tuna fish, SpaghettiOs, gravies and spaghetti sauces are also running low.
Debbie Crawford, our liaison with the Women's Shelter, will be taking donations of Backpacks and school supplies for the shelter beginning now through mid-August. You may leave your donations in the narthex or in the office.
Our Altar Guild is known in the Diocese for the outstanding work they do arranging flowers to adorn our altars for services. Donations are often given for special memorials or thanksgivings, but not every Sunday is supported through these donations. The expense of weekly flowers is going up, so the Altar Guild would appreciate any offering, large or small, at any time. Please use the light blue "Altar Guild/Flowers" envelope to make your contribution to beautifying the altars of our beautiful church.
Thursday, June 29th is the Feast Day of Sts. Peter and Paul. The National Church's article about the feast is included for your information, beginning on page 14 of the leaflet.
---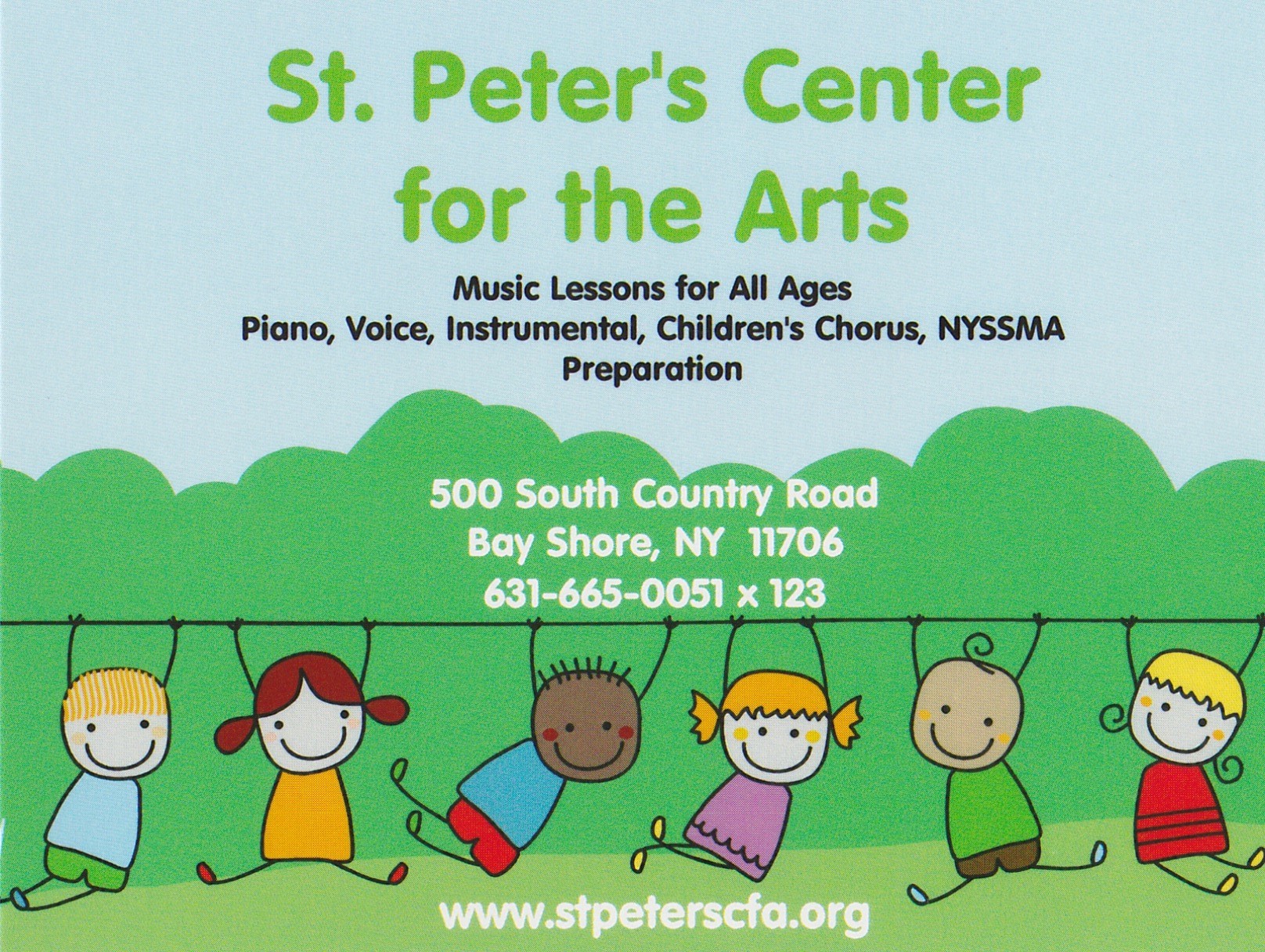 ---
Weekdays:


Bible Study: Tuesdays at 10:30 am

Parish Office is open Monday through Thursday 9:30 am until 2 pm.

A warm welcome will greet you at St. Peter's!
St. Peter's by-the-Sea Episcopal Church
500 South Country Road
Bay Shore, NY 11706
Phone: 631-665-0051
Fax: 631-665-0052
Join us on FACEBOOK

www.facebook.com/StPetersbytheSea
www.facebook.com/StPetersBytheseaEarlyChildhoodLearningCenter
https://www.facebook.com/centerforartstpeters
https://www.facebook.com/stpeterstreblechoir/
AND FOLLOW US ON TWITTER
https://twitter.com/stpetersbaysho1