August 28, 2016
Click the picture below to see the leaflet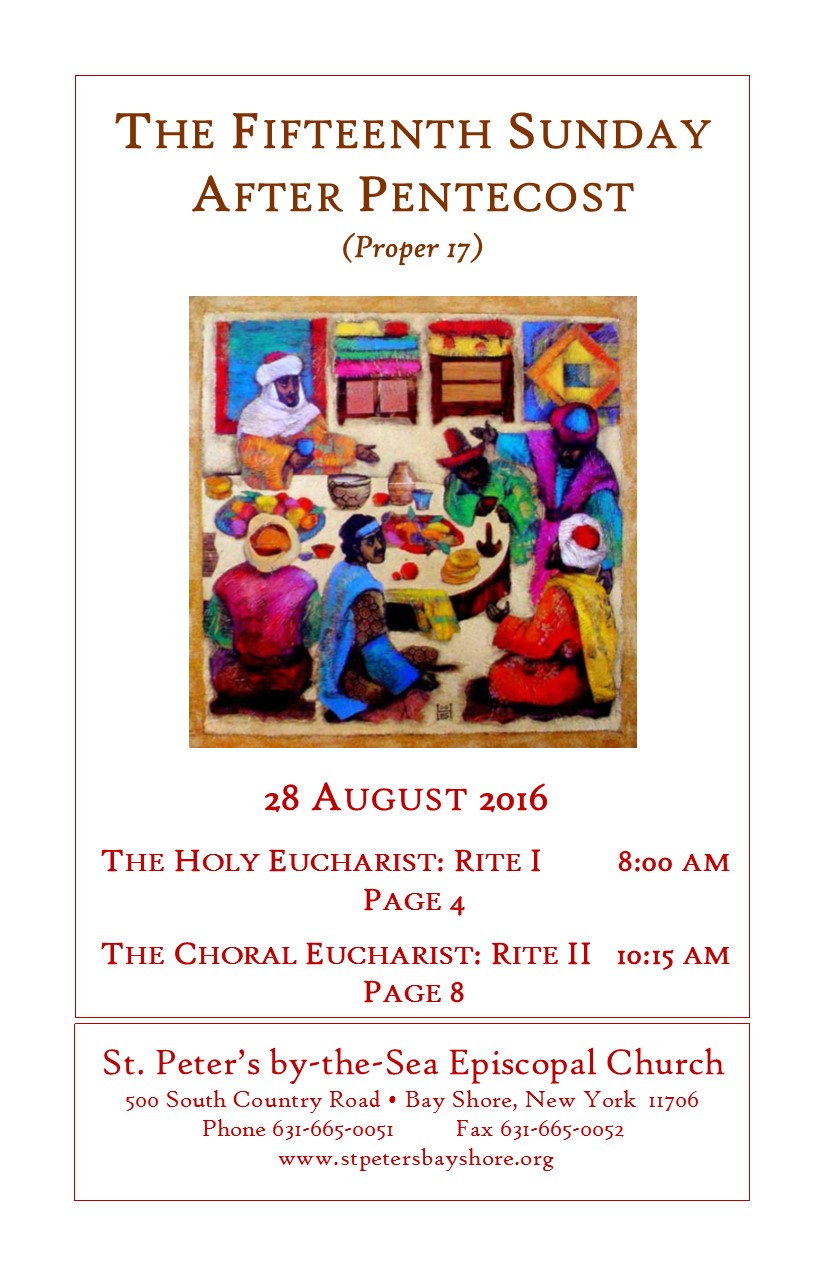 The Right Reverend Johncy Itty
Celebrant and Preacher

Mark Engelhardt, Organist and Director of Music
---
— PARISH NOTICES —
Confirmation Classes for Youth and Adults will be offered this year at St. Peter's. Anyone in 8th grade or older (including adults) interested in preparation for Confirmation in the Spring of 2017 should speak with Mark Engelhardt (631-665-0051 x. 124 or mark@stpetersbayshore.org) who will be leading the sessions. Classes will begin in September, but dates will be determined based upon students' availability.
The first Altar Guild meeting of the season will be Today, August 28 at 9 am in the Lounge.
Labor Day is Monday, September 5. Parish offices will be closed all day.
Parish Choir Rehearsals begin on Thursday, September 8 at 7:30 pm. We have a very exciting year planned, including a performance of Handel's "Messiah" at Christmastime! Music-reading singers are always welcome to join the choir, and now's the time to do so. Interested persons should speak with Mark.
We will have only one celebration of the Holy Eucharist at 10 AM on Sunday, September 11. "A Service of Remembrance and Thanksgiving" will be celebrated to honor and remember with gratitude, all who labored in service of others on September 11, 2001. As we remember all those who have perished, we wish to honor and recognize our first responders and others whose acts of heroic service and faithfulness helped to save many lives. Following the service, there will be a dedication of the new Eagle Scout plaque in the entryway, followed by a festive "Welcome Back" Parish Picnic provided by the Boy Scouts.
The 2016-2017 Music at St. Peter's Concert Series will begin on Sunday, September 18 at 4:00 pm. Mark Engelhardt will play the organ recital which was originally scheduled for June. A reception in the lounge will follow the concert.
Mark Your Calendars Now for the Harvest Festival on Saturday, October 22! Vendors are currently signing up. Contact Debbie Crawford if you, or someone you know would like to participate. Vendors' Application is available by clicking HERE.

Food Pantry Needs: Canned soups, gravy, cereal; and money donations are always welcome!
---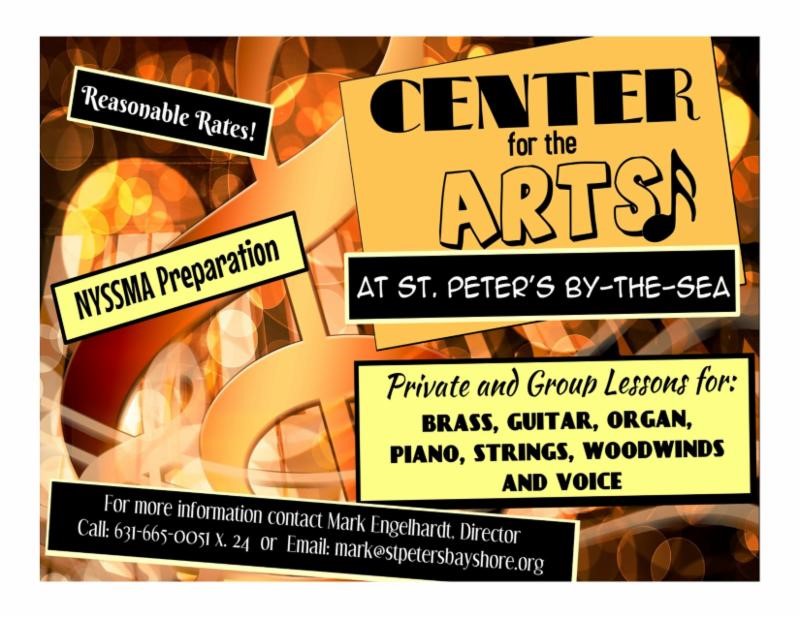 ---
Weekdays:
Morning Prayer is read Monday and Wednesday at 9 am.

A warm welcome will greet you at St. Peter's!
St. Peter's by-the-Sea Episcopal Church
500 South Country Road
Bay Shore, NY 11706
Phone: 631-665-0051
Fax: 631-665-0052
Join us on FACEBOOK

www.facebook.com/StPetersbytheSea
www.facebook.com/StPetersBytheseaEarlyChildhoodLearningCenter
https://www.facebook.com/centerforartstpeters
https://www.facebook.com/stpeterstreblechoir/
AND FOLLOW US ON TWITTER
https://twitter.com/stpetersbaysho1