Liturgy of the Word
for the Seventh Sunday of Easter

Please join us for the Liturgy of the Word for the Seventh Sunday of Easter

by clicking on the You Tube link below.
Click on the image below to open the Service Leaflet which includes the music for the congregational hymns and all texts. You may follow the service with the booklet, or directly by viewing the video.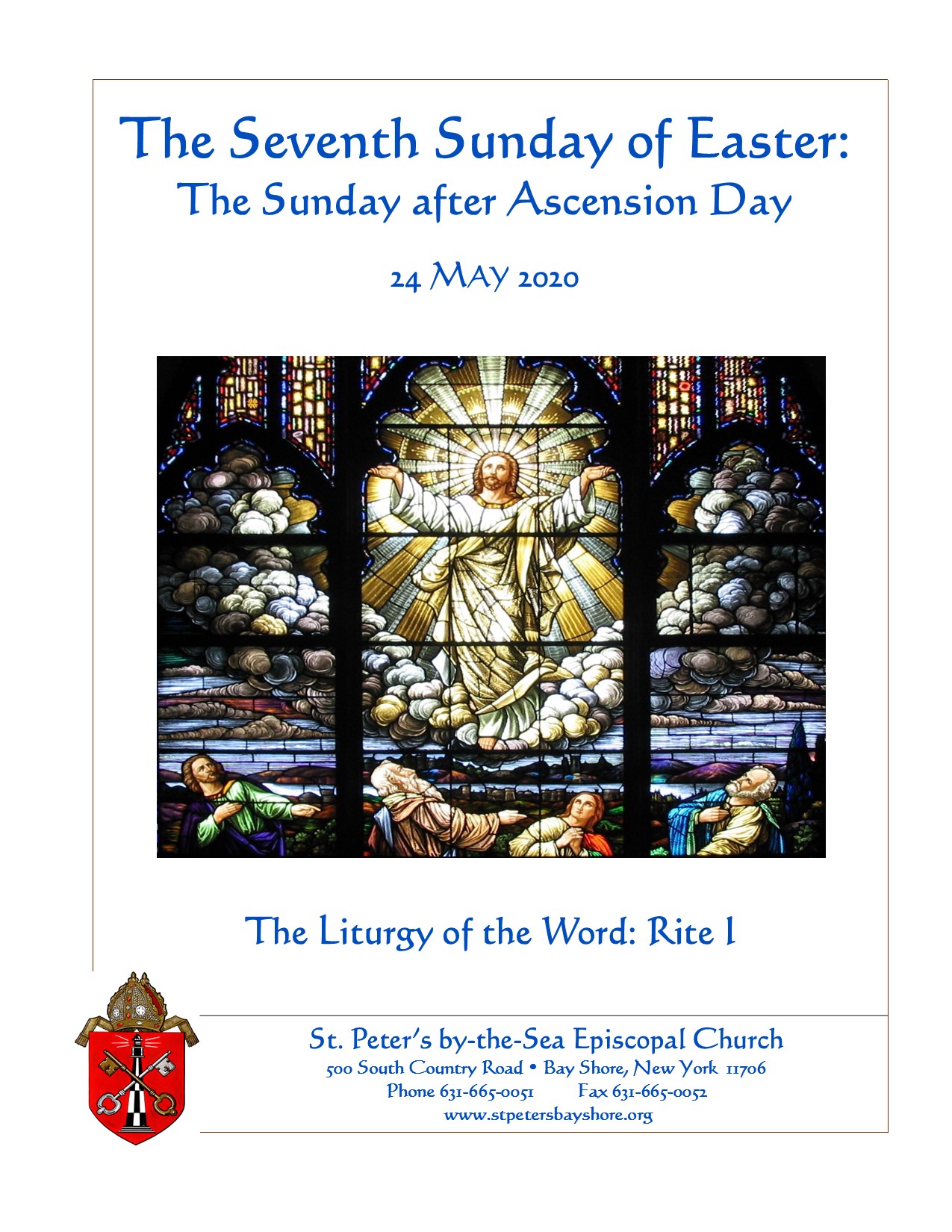 ---
— Parish Notices —
Warmer days are just around the corner and volunteers at St. Peter's Organic Victory Garden have been busy planting. The Episcopal Ministries of Long Island have given a grant to St. Peter's Church for a Garden Ministry that connects communities, builds partnerships and gives locally grown organic produce to needy families. We are building a strong foundation and are on the way to meeting our goals. Almost 50% of the garden plots are being utilized and planting for Island Harvest is almost completed. We have space for more volunteers and garden plots are still available. We welcome any donations which go towards growing food for Island Harvest. Come see what's happening at St. Peter's Organic Victory Farm!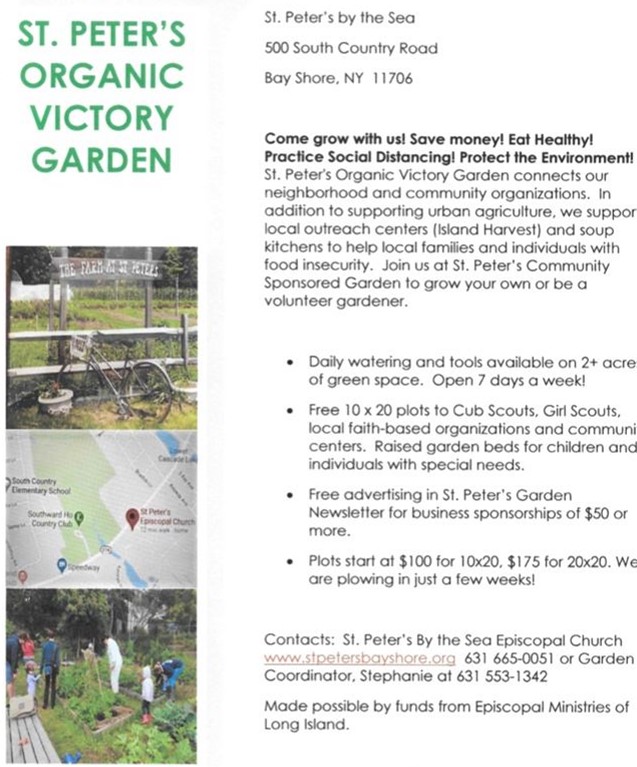 ---
---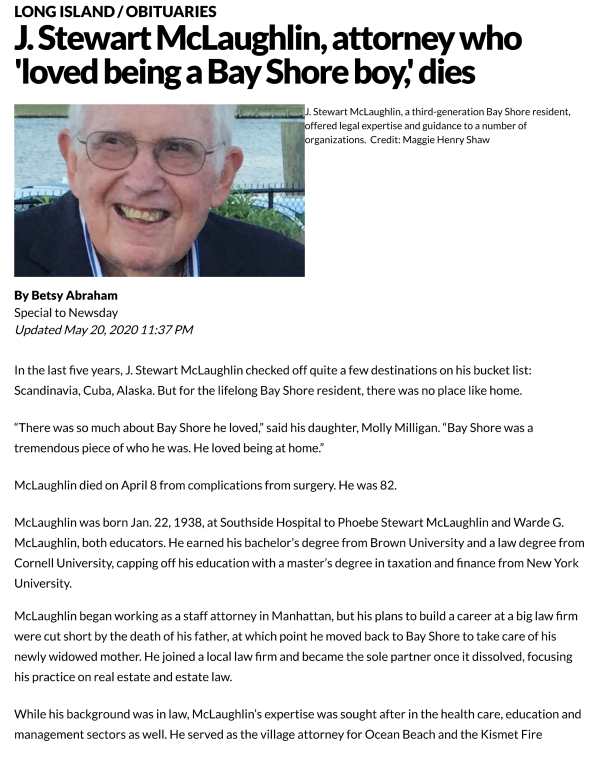 J. Stewart McLaughlin, a life-long parishioner, died on April 8, 2020. A lovely tribute to Stewart was published in the Long Island Newsday on May 20,2020. You may read the entire obituary by clicking picture to the left.
---
During this period of Social Distancing because of COVID-19,
all meetings, services, sports activities, rehearsals and other events are cancelled until further notice.

Weekdays:


Bible Study: Tuesdays at 10:30 am
Sundays at 9:00 am
Parish Office is open Monday through Friday 9:30 am until 2 pm.
A warm welcome will greet you at St. Peter's!
St. Peter's by-the-Sea Episcopal Church
500 South Country Road
Bay Shore, NY 11706
Phone: 631-665-0051
Fax: 631-665-0052
Join us on FACEBOOK

www.facebook.com/StPetersbytheSea
https://www.facebook.com/stpetersmusic/
AND FOLLOW US ON TWITTER
https://twitter.com/stpetersbaysho1