February 26, 2017
The Last Sunday

after

Epiphany
Holy Eucharist: Rite I
8:00 am
(St. Edmund's Chapel)
Choral Holy Eucharist: Rite II
10:15 am
(Church)
Click the picture to see the leaflet
The Right Reverend Johncy Itty
Celebrant and Preacher

Mark Engelhardt, Organist and Director of Music
---
Parish Notices for the week of 26 February 2017
Bible Study now on Sunday mornings between the services. Beginning shortly after the 8 am service, and lasting for a half-hour, or so, the study is the Gospel of Mark. All are invited!
Shrove Tuesday on Sunday??? Instead of our coffee hour fare, we will have a festive "stand-up" brunch of Pancakes and more, immediately following the 10:15 am service today . . . so, stay after church and eat 'em up!
Ash Wednesday is this Wednesday, March 1. Services will be at 9 am and 7:30 pm.
The parish Altar Guild will meet next Sunday, March 5th at 9 am in the Lounge. New members are desired and welcome!
St. Peter's will be hosting the Diocesan Altar Guild Day on Saturday, 11 March, with registration beginning at 10 AM. Altar guild members are invited to celebrate their ministry and sharpen their skills with a day of workshops, worship, and fellowship with altar guild members from across the Diocese of Long Island. There is a requested donation of $10 for the day to help offset the cost of lunch and workshop materials. Sign-up forms are available in the Sacristy. Please join us as there is always something new to learn! For further information, please call Joan Derle.
Choral Evensong sung upon the Second Sunday of Lent will be offered on Sunday, March 12 at 4 pm. The Parish Choir will sing some of the finest repertoire of the English Cathedral tradition. Wine and Cheese reception follows immediately, and all are invited!
The Annual Parish Meeting has been rescheduled for Sunday, March 19. Please see below for more details.
It is with pleasure that we introduce the parish to Zachary (Zac) Schurman, the first appointee to the newly-created position of Organ Scholar at St. Peter's. Zac, a Junior High School student, will continue organ study with Mark Engelhardt, while learning the craft of the Organist/Choirmaster under Mark's direction.
— Upcoming Events —
Wed, 3/1 ASH WEDNESDAY
Services at 9 am & 7:30 pm
Sun, 3/5, 9 am - Altar Guild Meeting
Sun, 3/5, 4 pm - eVoco Concert
Sat, 3/11, 10 am - Diocesan Altar Guild Service and Meeting
Sun, 3/12, 4 pm - Evensong in Lent
Sat, 3/18, 5 pm - St. Patrick's Day Dinner
Sun, 3/19, 4 pm - Center for the Arts Concert - Kathryn Antonavich
Sat, 3/25, Cub Scout Pine Wood Derby
Sun, 4/9 PALM SUNDAY
---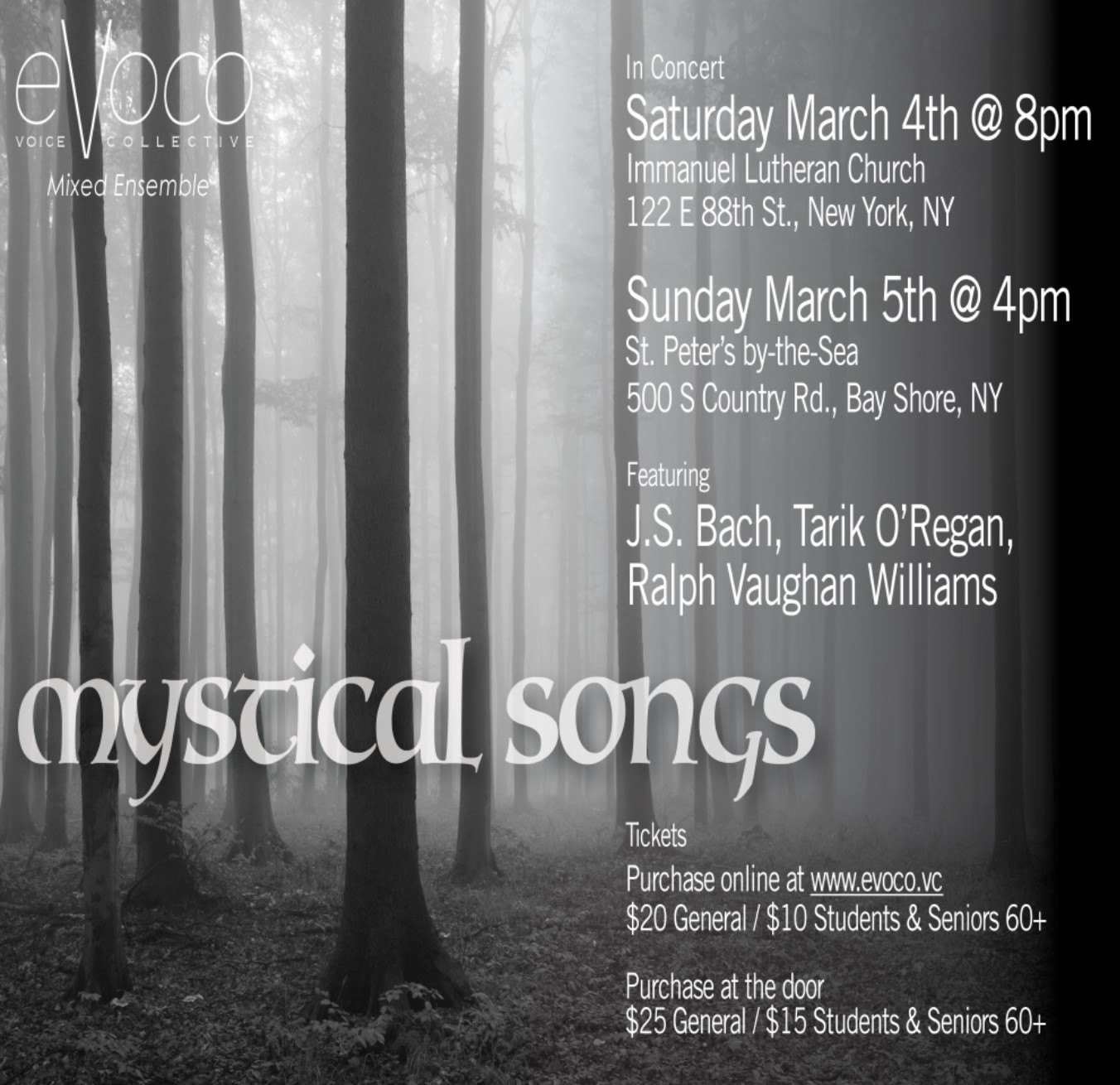 ---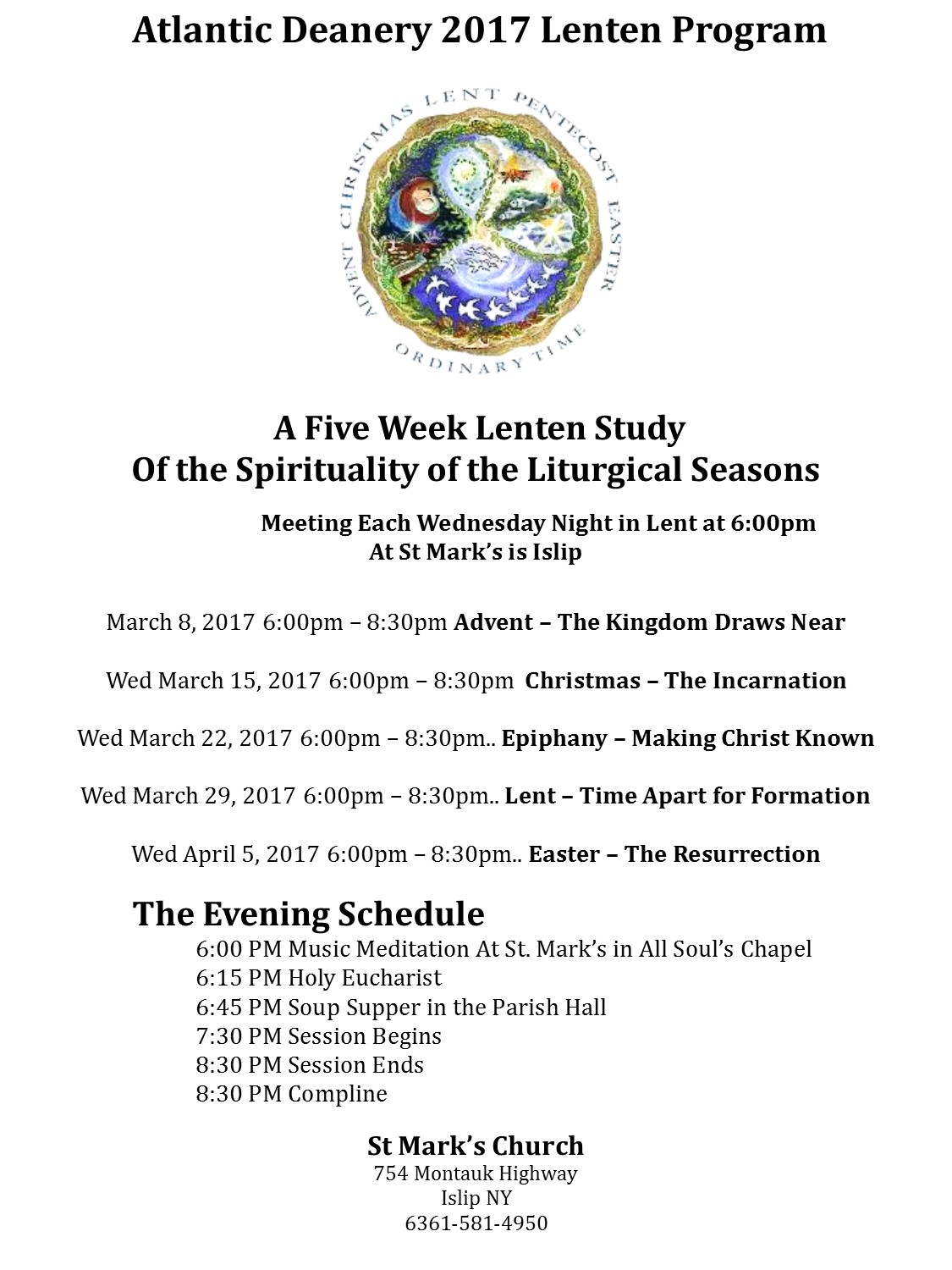 ---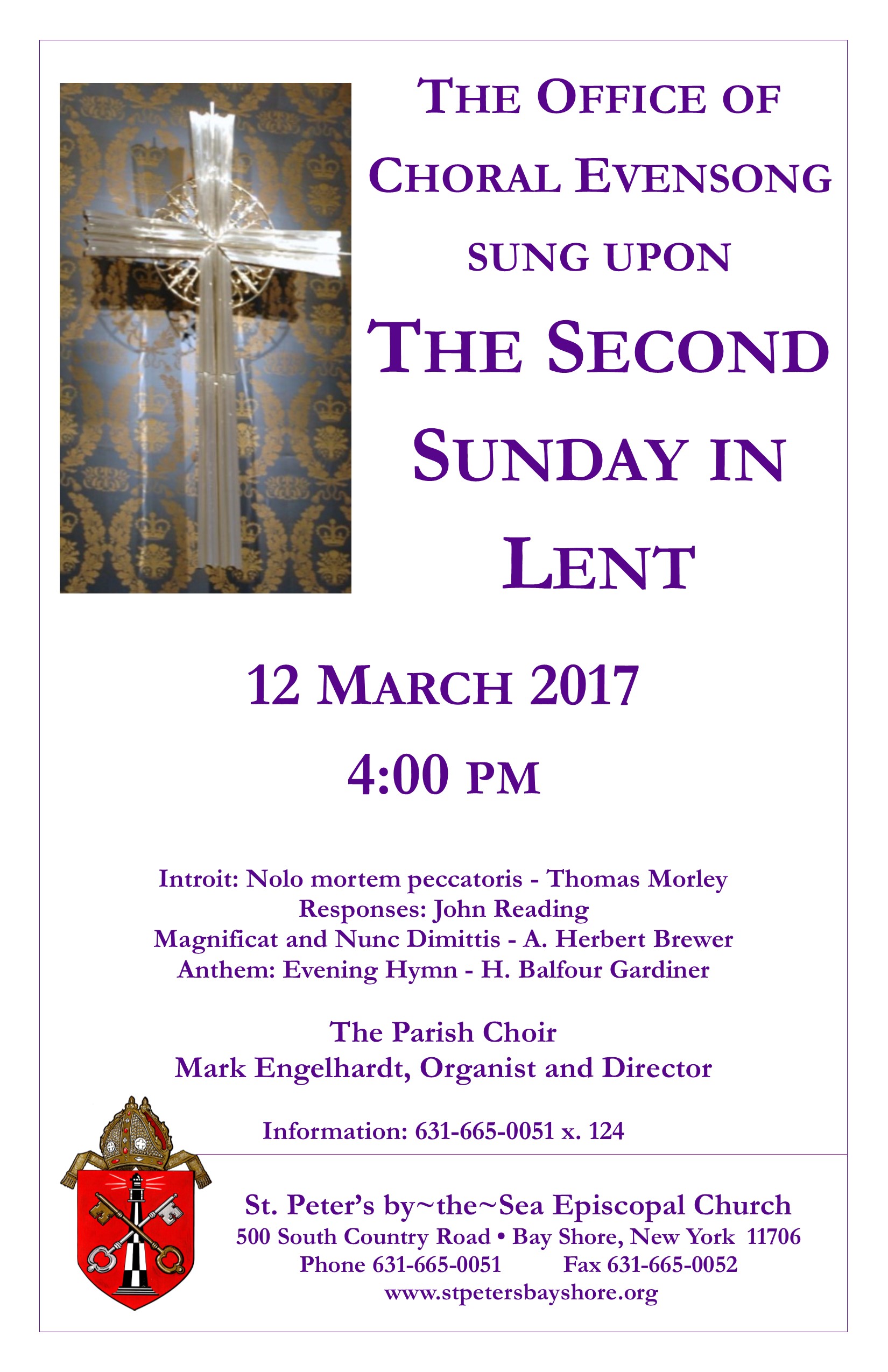 ---
---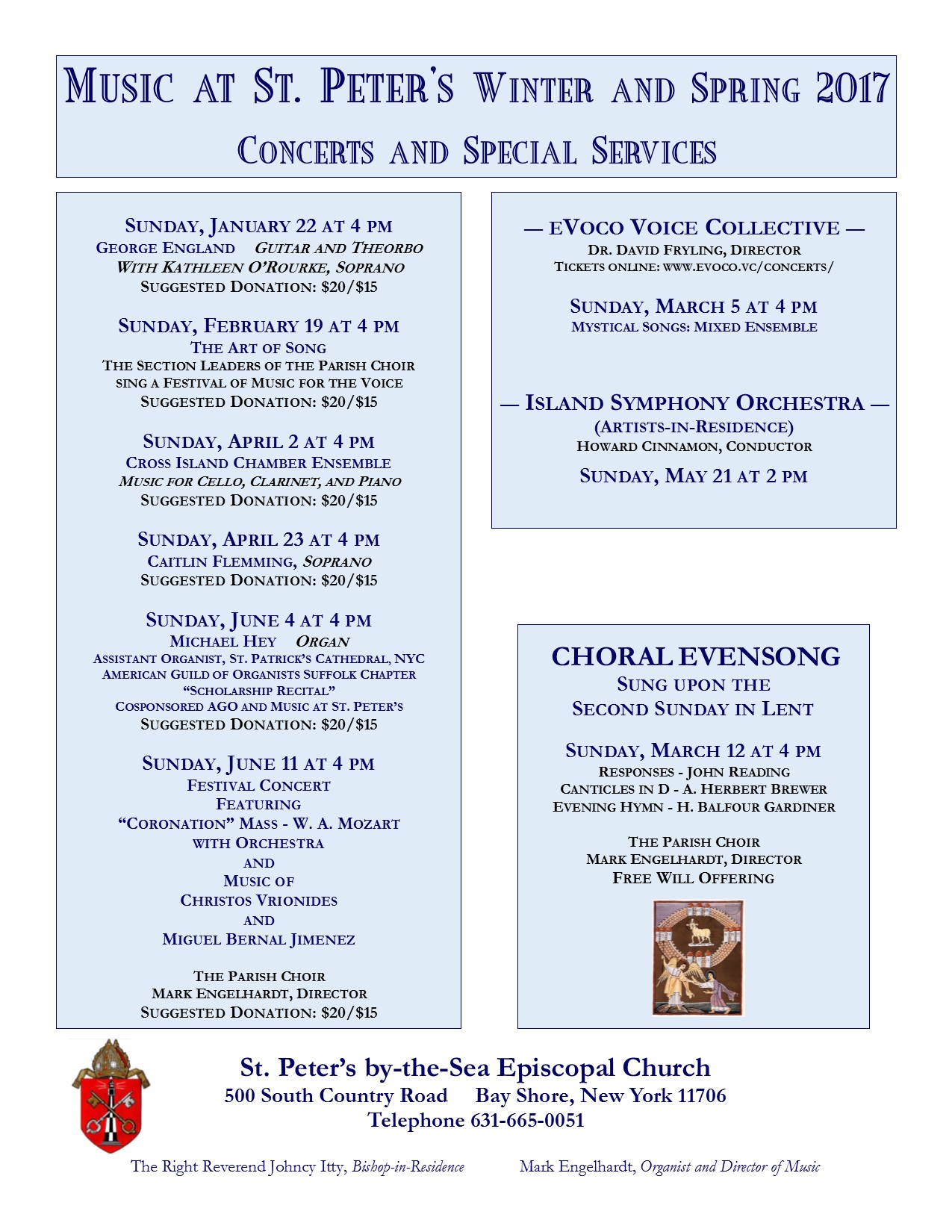 ---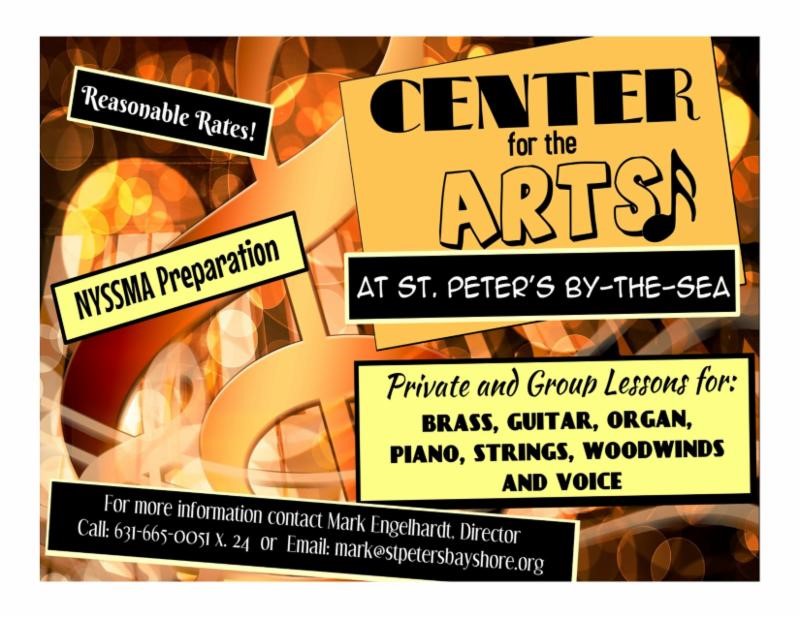 ---
Weekdays:
Morning Prayer is read Monday at 9 am.
Parish Office is open Monday through Thursday 9 am until 2 pm.

A warm welcome will greet you at St. Peter's!
St. Peter's by-the-Sea Episcopal Church
500 South Country Road
Bay Shore, NY 11706
Phone: 631-665-0051
Fax: 631-665-0052
Join us on FACEBOOK

www.facebook.com/StPetersbytheSea
www.facebook.com/StPetersBytheseaEarlyChildhoodLearningCenter
https://www.facebook.com/centerforartstpeters
https://www.facebook.com/stpeterstreblechoir/
AND FOLLOW US ON TWITTER
https://twitter.com/stpetersbaysho1