July 2016
Click the pictures below to see the leaflets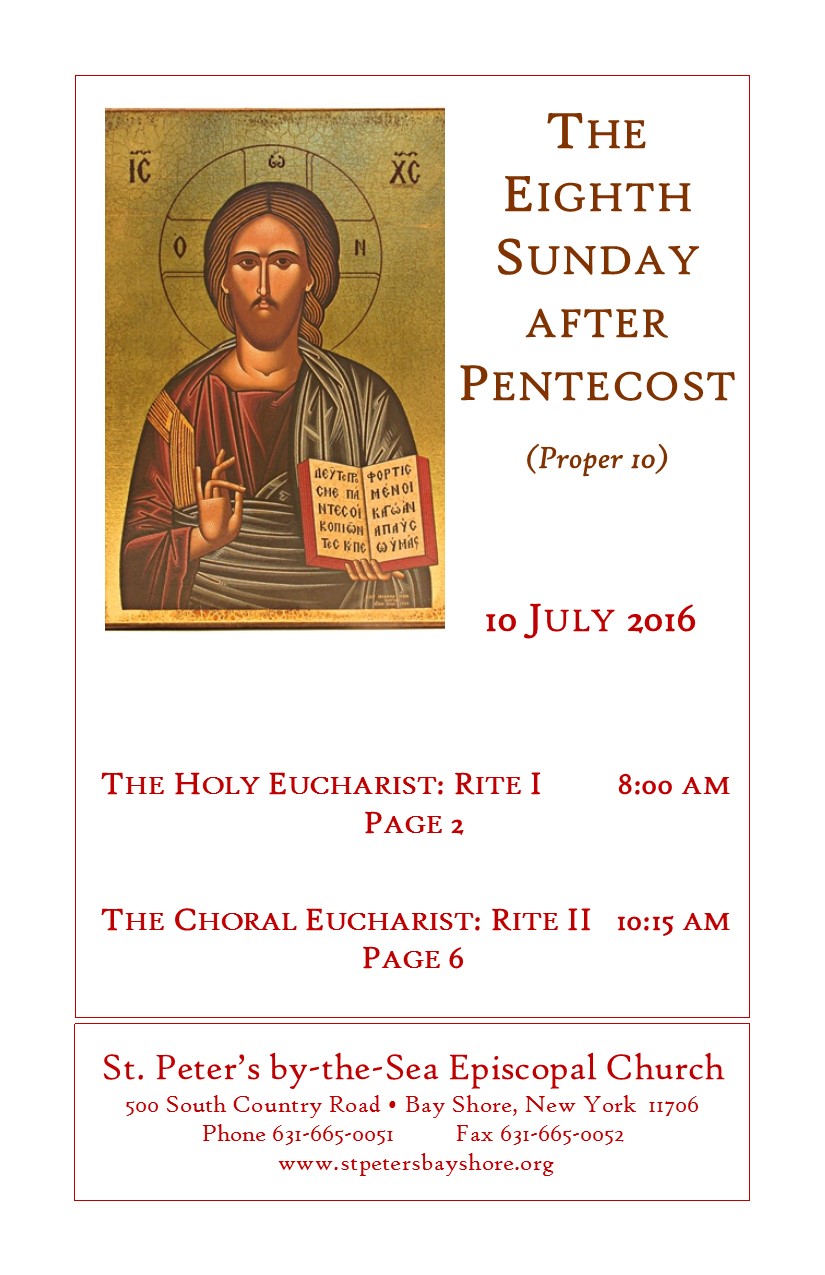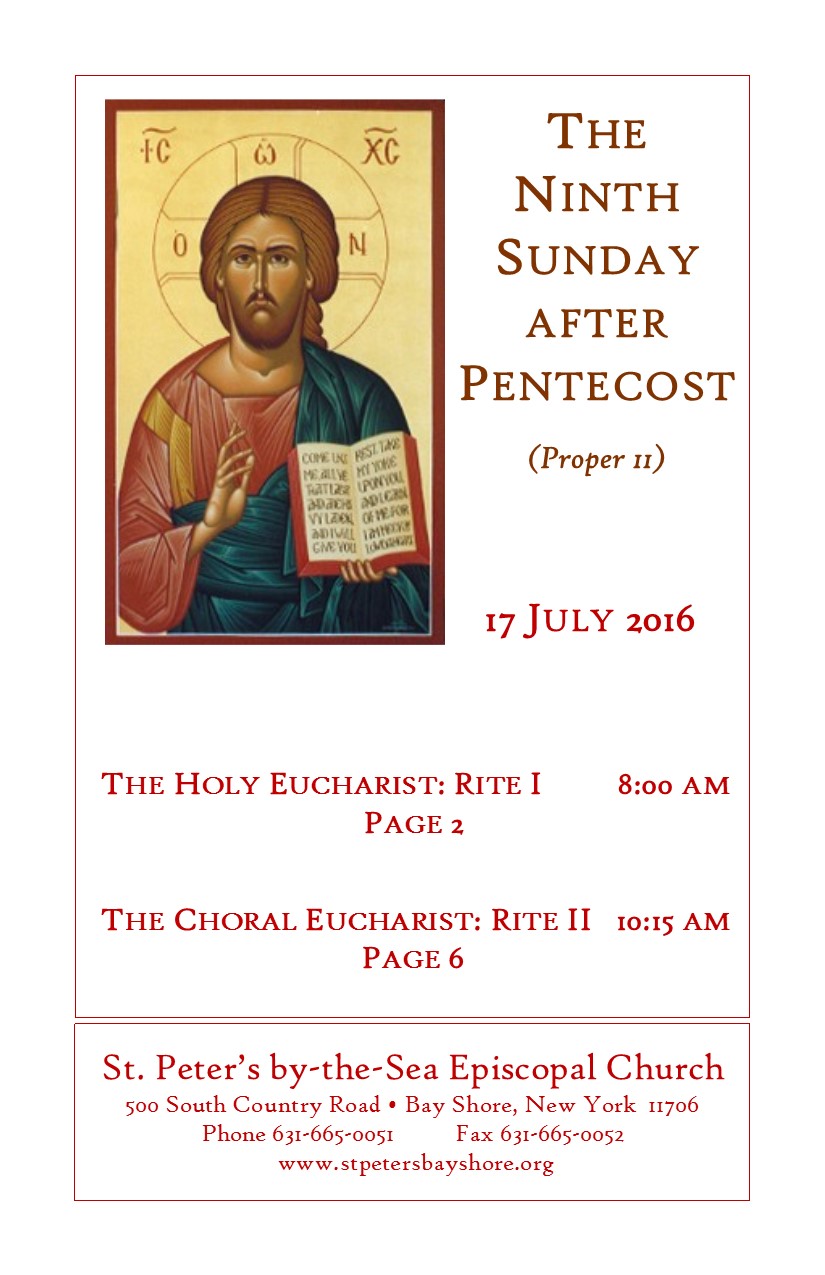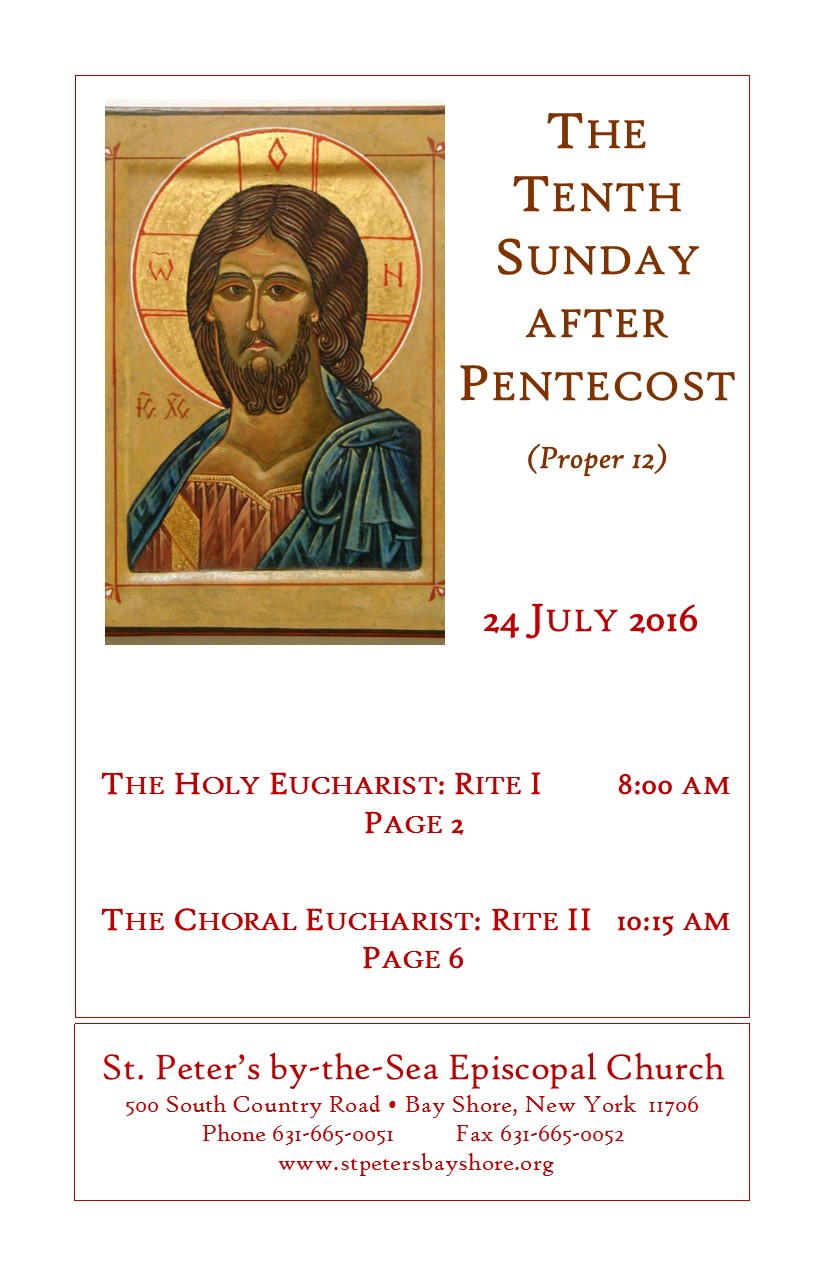 The Right Reverend Johncy Itty
Celebrant and Preacher

Mark Engelhardt, Organist and Director of Music
DEAR ST. PETER'S PARISHIONERS:
For those of you who attended the 10:15 a.m. Sunday service on June 19th, you heard Kathy Malloy speak briefly on some very important new and exciting events the Vestry has planned for us in 2016:
Saturday, October 22nd ST. PETER'S HARVEST FAIR
Saturday, December 3rd ST. PETER'S CHRISTMAS FAIR
And what's so different about these two events, you might ask? Well, for one thing, our "Annual" Harvest Fair will now include the selling of pumpkins – which were planted, grown, and harvested right here on the grounds of our St. Peter's Farm!
Unfortunately, through a series of miscommunications, ample notice (via robo-calls and web announcements) was not provided to our parishioners in time, asking for help with the roto-tilling and planting of the thousands of pumpkin seeds. But with the hard-working efforts of Vestry members Bill and Debbie Crawford and Kathy Malloy helping me last week, we were able to prepare the gardens and get the pumpkin seeds successfully planted in the ground in order to guarantee a sizeable harvest by October!
However, that is not the end of this terrific endeavor. We still need the help of our parishioners to maintain the pumpkin patch, with weeding, with watering (sprinklers are already set up), and then picking pumpkins when the time arrives. St. Peter's needs your help! Many other parishes have reaped substantial profits by selling home-grown pumpkins… and we hope to follow in their lead.
Our church must become fiscally independent of its ever-shrinking endowment. Our Vestry is striving to take advantage of the fertile grounds surrounding St. Peter's, and to reach out into our local communities to host events that will encourage residents to attend and enjoy St. Peter's hospitality. In order to reach this goal, our new events will now be open to outside vendors in order to best benefit our church and our parishioners. The more tables and wares to sell, the more people will come to buy!
But we need your help! Can you donate an hour or two to help in our pumpkin patch? Can you help with the planning and carrying-out of some of these plans/events? Do you have any ideas on other fundraising notions you might like to share? This is a great opportunity also for children to get volunteer hours for their schools. Our parish is made up of its many parishioners, not just its 11-member Vestry. We need the help of everyone! You can reach me anytime at St. Peter's. Please leave a message with Mark, our Administrator or Linda. Let's work together to achieve our goal of saving St. Peter's Church!
Sal Basile, Vestry Warden
---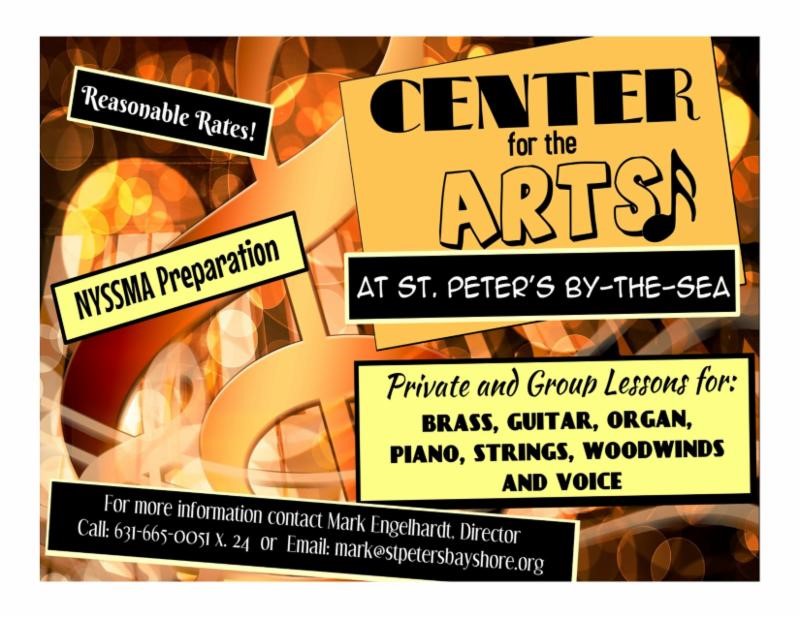 ---
Weekdays:
Morning Prayer is read Monday and Wednesday at 9 am.

A warm welcome will greet you at St. Peter's!
St. Peter's by-the-Sea Episcopal Church
500 South Country Road
Bay Shore, NY 11706
Phone: 631-665-0051
Fax: 631-665-0052
Join us on FACEBOOK

www.facebook.com/StPetersbytheSea
www.facebook.com/StPetersBytheseaEarlyChildhoodLearningCenter
https://www.facebook.com/centerforartstpeters
https://www.facebook.com/stpeterstreblechoir/
AND FOLLOW US ON TWITTER
https://twitter.com/stpetersbaysho1