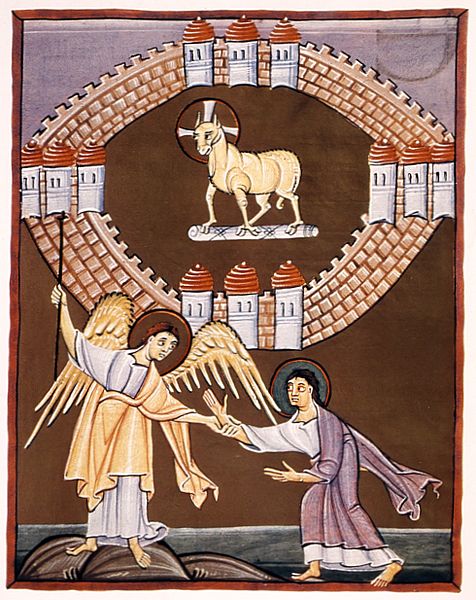 May 1, 2016
The Sixth Sunday of Easter
The Holy Eucharist: Rite I
8:00 am
St. Edmund's Chapel

The Choral Eucharist: Rite II
10:15 am
Church
The Right Reverend Johncy Itty, Celebrant and Preacher
Mark Engelhardt, Organist and Director of Music

Parish Notices for the week of 1 May 2016
Bishop Provenzano will be making his visitation to St. Peter's on Sunday, May 15th, Pentecost Sunday. We will have only ONE service that day, beginning at 10:00 AM. Please plan to join us as we greet our Diocesan Bishop and in celebration of this special Feast Day in the Church Calendar (the official "end" of the Easter Season.
The Island Symphony Orchestra (our "Ensemble-in-Residence) is playing a concert TODAY at 2:00 pm at the Van Nostrand Theatre, Suffolk Community College, Brentwood. The concert will feature flutist Jillian Coscio, winner of the Dr. Charles F. Gouse Award. All are invited!
May will be a busy concert month at St. Peter's. Beginning on Sunday, May 8th, eVoco Women's Ensemble will perform at 4:00 pm. The following Sunday, May 15th, The Island Symphony will play at 7:30 pm. Finally, on Sunday, May 22nd, at 4:00 pm, we will conclude the 2015-2016 Music at St. Peter's Concert series with a piano recital by acclaimed concert pianist Joel Rosenwasser. All are invited to all concerts
Troop 43 wants to honor its 59 Eagle Scouts with a Memorial Plaque that will be located in the Narthex of St. Peter's Church. The cost of the plaque is $1,500. We have raised $750 so far but we need help raising the rest of the funds. Please help support this worthy cause. Troop 43 thanks you for your support. Further information is available in the narthex.
The Suffolk County Coalition of L.I. Against Domestic Violence, is sponsoring a Walk to End Domestic Violence & Animal Abuse. "Paws For A Cause", will take place next Saturday, May 7, 2016 (rain date May 14) at the Shore Front Park in Patchogue. To register online, please visit www.liadv.org/liadv-events, or call Dawn at 631-666-7181. (See page 12 of the leaflet.)
Save the Date! A special class in Life Saving Skills

will be offered at St. Peter's on Saturday, June 4 from 10–12 noon.



Prayers for the Week
We pray for those seeking healing: Alice, Ann, Ann, Beryl, Bill, Bruce, Bruce, Chris, Connie, David, Deron, Diane, Elizabeth, Ellen, Gary, Irene, Jack, James, Jim, Kelly, Kevin, LaJune, Linda, Manuel, Nancy, Nicole, Robert, Roger, Sarah Grace, Theo, Tom, Trey, Vance, and the Reverend Robert J. McCloskey, Jr.;
We pray for those who have died
We pray for those in military service, and especially for Eileen, John, Kyle, Robert, and Stephen;
We pray for those with special needs: the unemployed; for all who suffer from addictions; for all who have AIDS and those who care for them;
We pray for our companion dioceses of Torit & Ecuador-Central, and especially for the people of Ecuador as they seek to recover from the devastating effects of the earthquake;
In the Diocesan Cycle of Prayer we pray for Prison Ministries; St. George's, Hempstead; The Good Stewardship of the Earth; Trinity-St. John's, Hewlett; Holy Trinity, Hicksville; Deputies to General Convention;
In the Anglican Cycle of Prayer we pray for the Anglican Church of Kenya; and the Dioceses of Central New York (USA); Central Newfoundland (Canada); Central Pennsylvania (USA); Central Philippines; Central Solomons (Melanesia).
Upcoming Events at St. Peter's
Sunday, May 8—eVoco Women's Ensemble Concert—4:00 pm
Sunday, May 15—Island Symphony Concert—7:30 pm
Thursday, May 19—ECW Meeting—11:30 am
Sunday, May 22—Joel Rosenwasser, pianist in concert—4:00 pm
Monday, May 23—Preschool Play—5:00 pm
Friday, May 27—No Preschool (Memorial Day Holiday)
Monday, May 30—Memorial Day Holiday—No Preschool, Office Closed
Saturday, June 4—Life Saving Skills 10:00 am
Thursday, June 16—Preschool Graduation—9:30 am
Thursday, June 16—ECW Meeting
---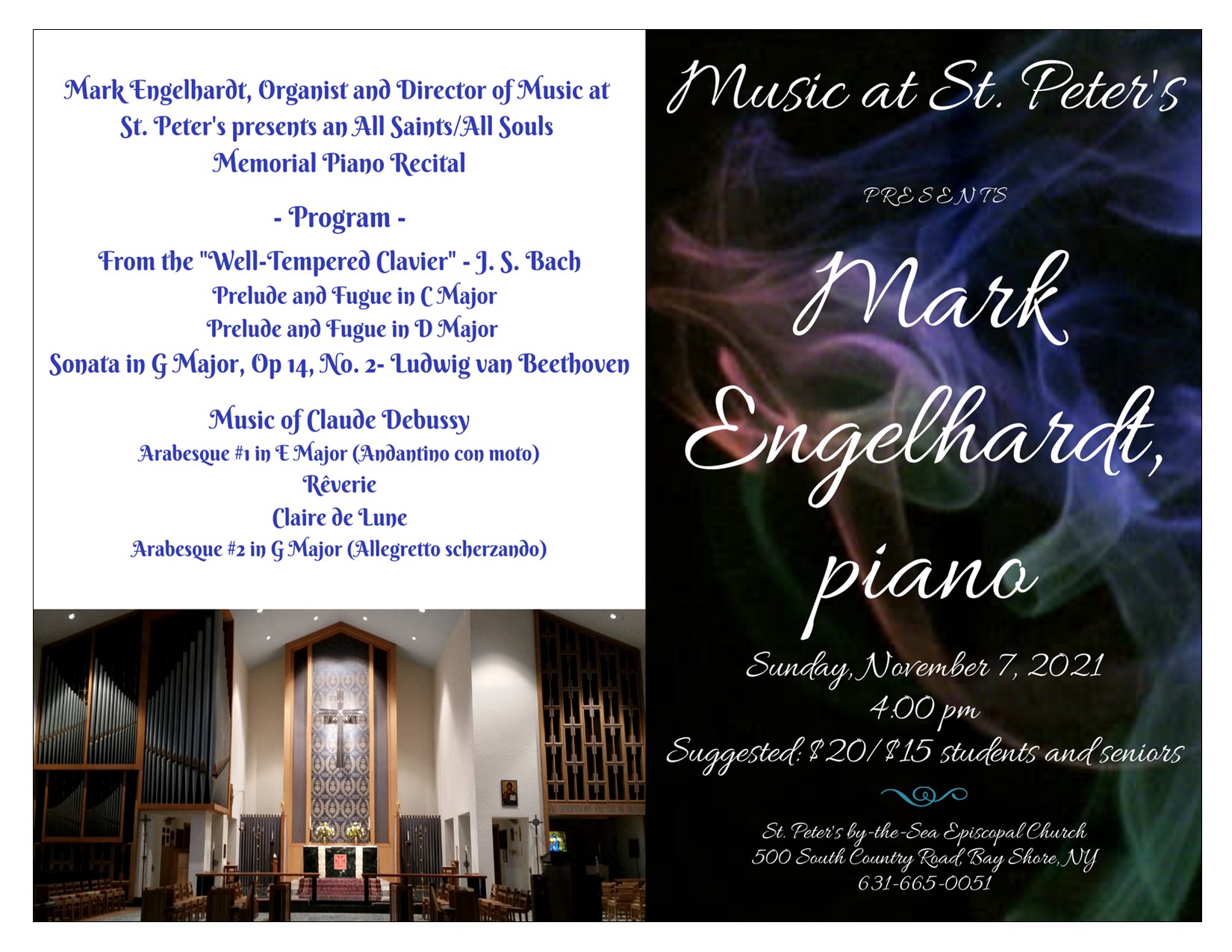 ---
---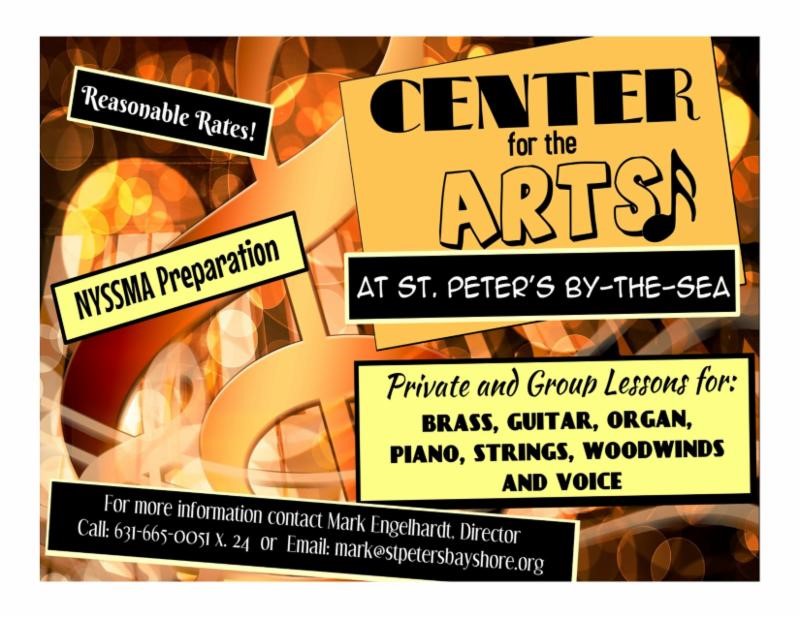 ---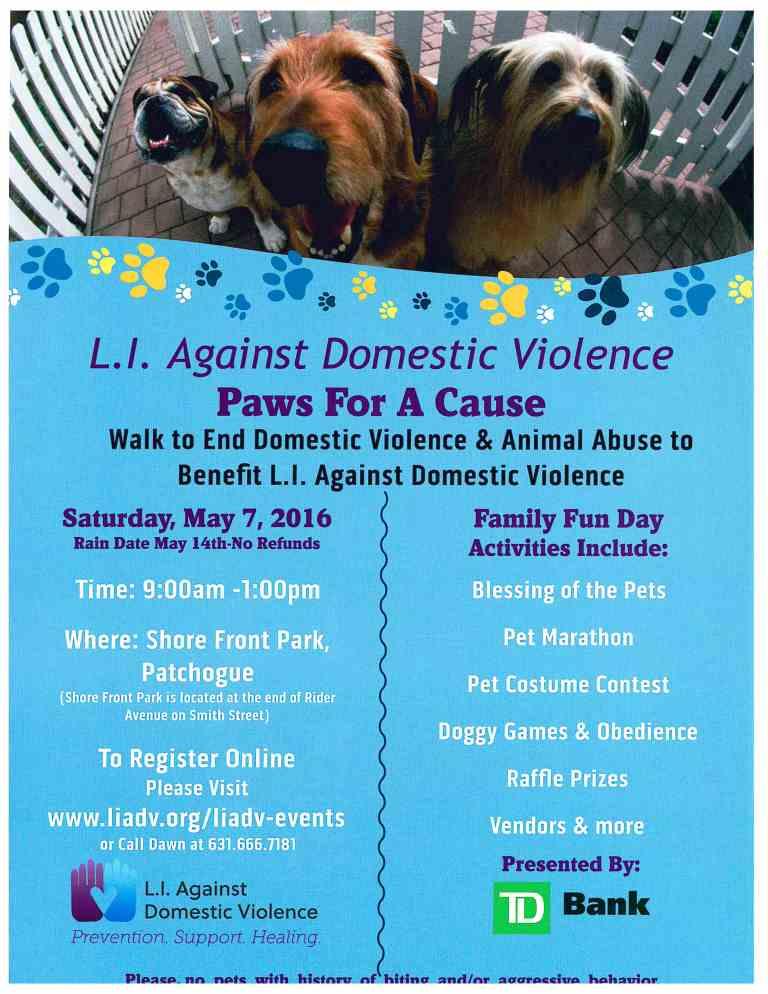 ---
Weekdays:
Morning Prayer is read Monday and Wednesday at 9 am.

A warm welcome will greet you at St. Peter's!
St. Peter's by-the-Sea Episcopal Church
500 South Country Road
Bay Shore, NY 11706
Phone: 631-665-0051
Fax: 631-665-0052
Join us on FACEBOOK

www.facebook.com/StPetersbytheSea
www.facebook.com/StPetersBytheseaEarlyChildhoodLearningCenter
https://www.facebook.com/centerforartstpeters
AND FOLLOW US ON TWITTER
https://twitter.com/stpetersbaysho1