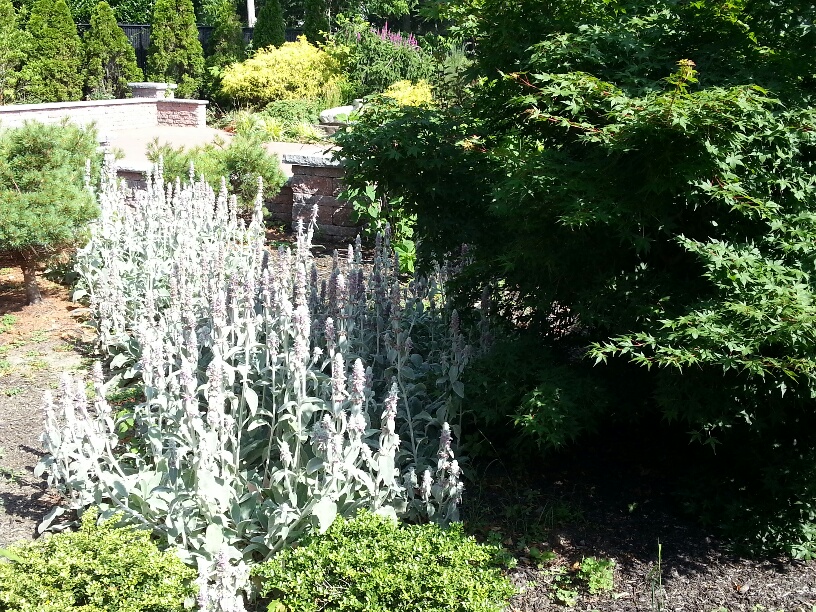 June 23, 2019
The Second Sunday after Pentecost
(Proper 7/C)
Click on the picture to see the leaflet for this Sunday
---
— Parish Notices —
We welcome our newest Episcopalian, Lily Ann Shaw; her Parents, Bevin and Steve Shaw; Her Grandparents, Lee and Jeff Flemming; Her Godparents Jacinda Ripley and James Shaw; and all of her family and friends.
Bible Study continues on Tuesdays at 10:30am and Sundays at 9am. All are invited!
We will begin the summer schedule of ONE service in St. Edmund's Chapel at 9:30am on NEXT SUNDAY, June 30. We will celebrate the Eucharist using Rite II (contemporary language) from June 30 through July 28, and Rite I (traditional language) from August 4 through September 1. The regular service schedule will resume on September 8.
And the "Beat" goes on: The Chamber String Orchestra of Island Symphony Orchestra will present a concert at St. Peter's on Sunday, June 30 at 2pm. The program will feature artists Suanne Stein, Oboe, and Richard Foley, Harpsichord. Mark Engelhardt will make a guest appearance performing "Gregorian Diptych" by Carson Cooman. All invited, Free Will Offering.
Beginning next week, the Parish Office will be operating on Summer
Schedule: Tuesday through Friday, 10am until 2pm.
Come grow with us at St. Peter's Organic Community Farm. Shares available are 20'x20' plots $100 for the season. We provide irrigation, gardening tools, you're responsible in maintaining your garden. Please speak with Brian Clark, Stephanie Campbell or Sal Basile to reserve your space. 631.665.0051
---
The Chamber String Orchestra of the Island Symphony Orchestra
in Concert
Sunday, June 30 at 2pm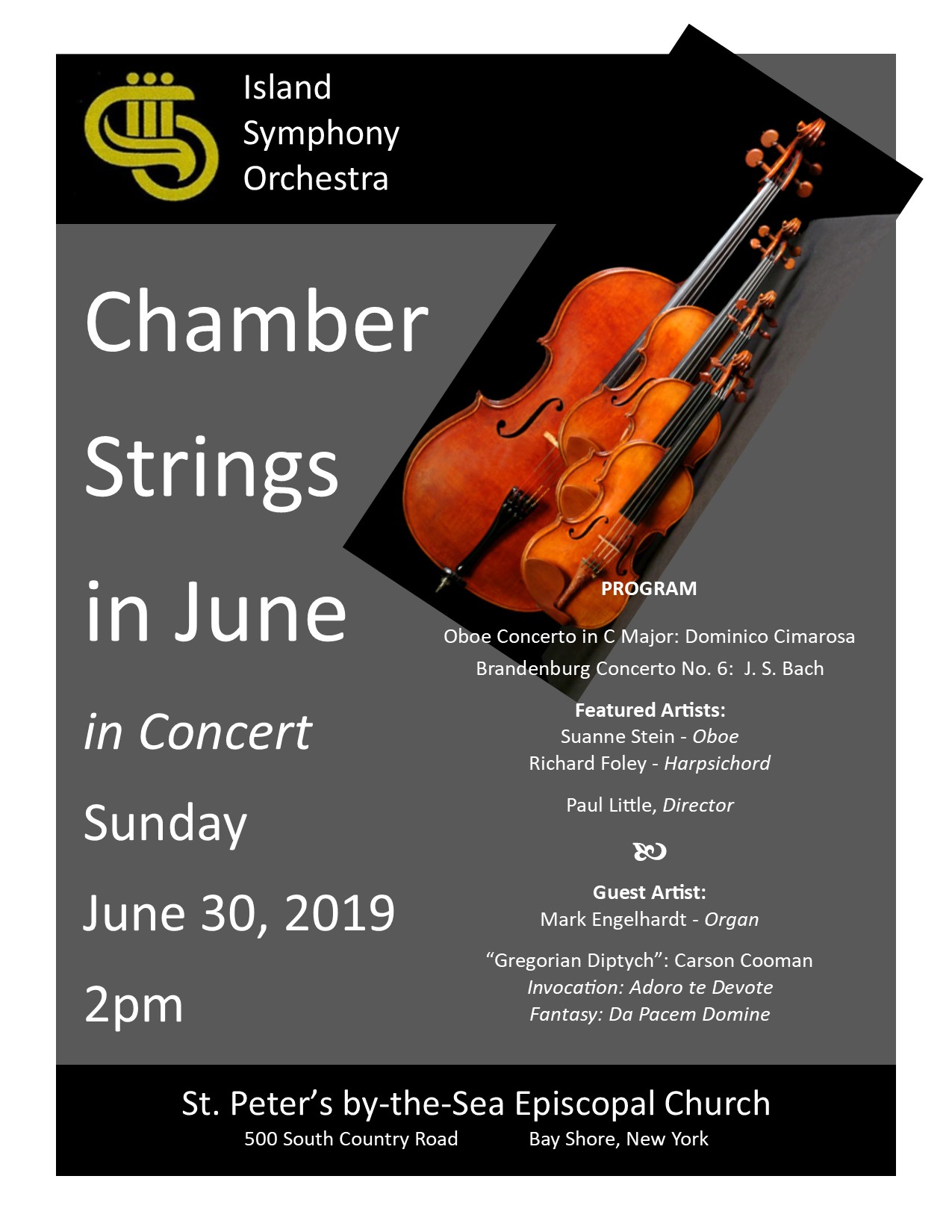 Weekdays:


Bible Study: Tuesdays at 10:30 am
Sundays at 9:00 am

Parish Office is open Monday through Friday 9:30 am until 2 pm.

A warm welcome will greet you at St. Peter's!
St. Peter's by-the-Sea Episcopal Church
500 South Country Road
Bay Shore, NY 11706
Phone: 631-665-0051
Fax: 631-665-0052
Join us on FACEBOOK

www.facebook.com/StPetersbytheSea
https://www.facebook.com/stpeterstreblechoir/
AND FOLLOW US ON TWITTER
https://twitter.com/stpetersbaysho1