The Day of Pentecost
May 28, 2023
Click the picture below to see the leaflet for Sunday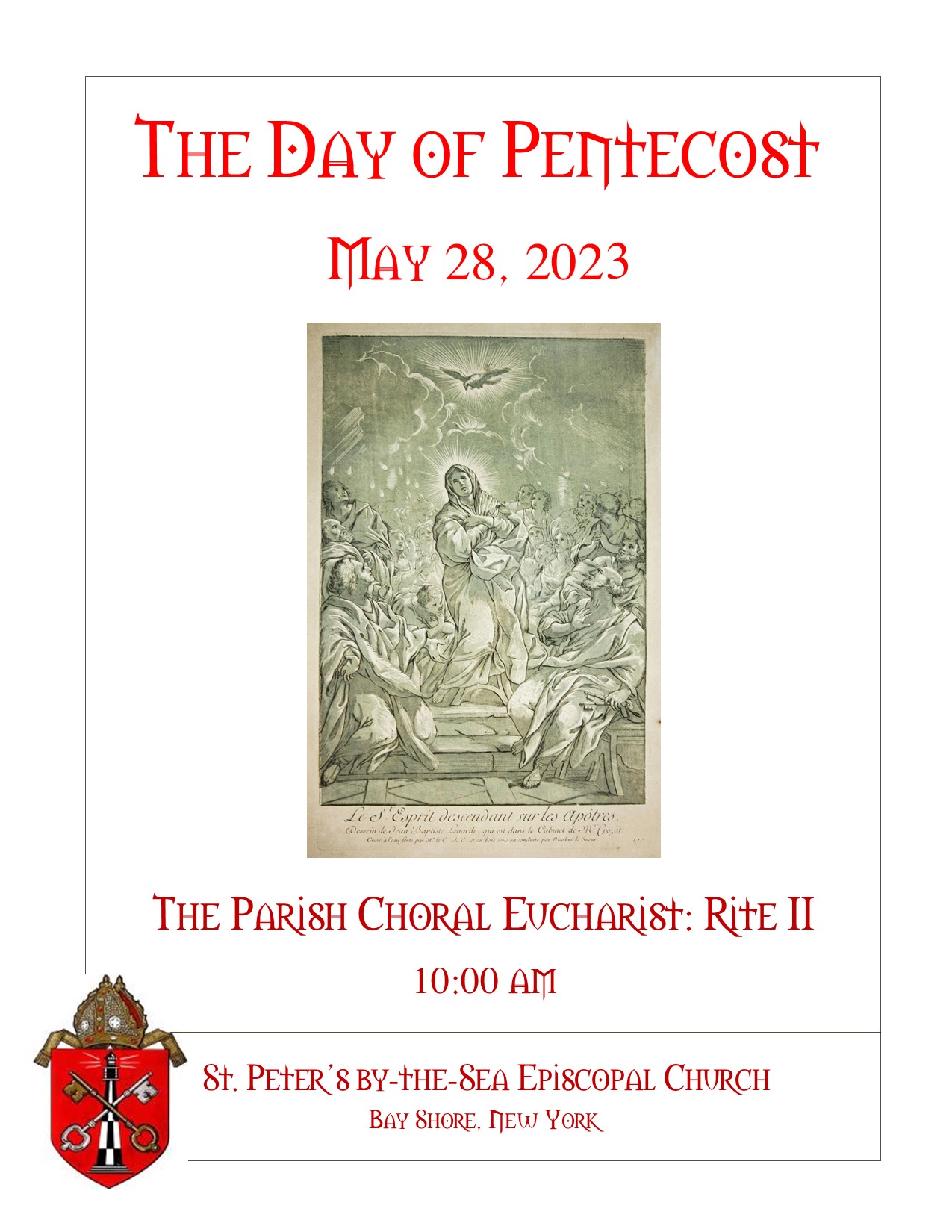 ---
— Parish Notices for May 28 —
It's Graduation Time and our tradition at St. Peter's is to acknowledge the achievements of our parishioners and members of their wider families. Please forward any information you would like acknowledged to Mark Engelhardt (mark@stpetersbayshore.org (631-665-0051 x. 153) as soon as possible. We will remember our graduates in the service on Trinity Sunday, June 4.

The Altar Guild will have their next meeting NEXT SUNDAY, June 4, in the Lounge beginning at 9am.

Beginning on Sunday, June 11, the Parish Choir will be on summer holiday, and our services will move to St. Edmund's Chapel for the summer. Summer services will be at 9AM. On June 11, in Mother Doyle's absence, the service will be Morning Prayer, not Holy Communion, and our own Susanne Smith will be Officiant.

Invite + Welcome + Connect is an intentional ministry to welcome, retain and include newcomers in a parish's ministry. We have a congregational opportunity to help grow St. Peter's ministry together, by attending a workshop with the Reverend Canon Claire Woodley, Canon for Ministry for the Episcopal Diocese of Long Island to be presented at St. Paul's Church in Patchogue on Sunday, June 25, beginning at 10:30am. Any member of our parish family who is interested in attending the workshop is invited to do so. Please let Mother Doyle know of your interest so that reservations may be made for St. Peter's attendees.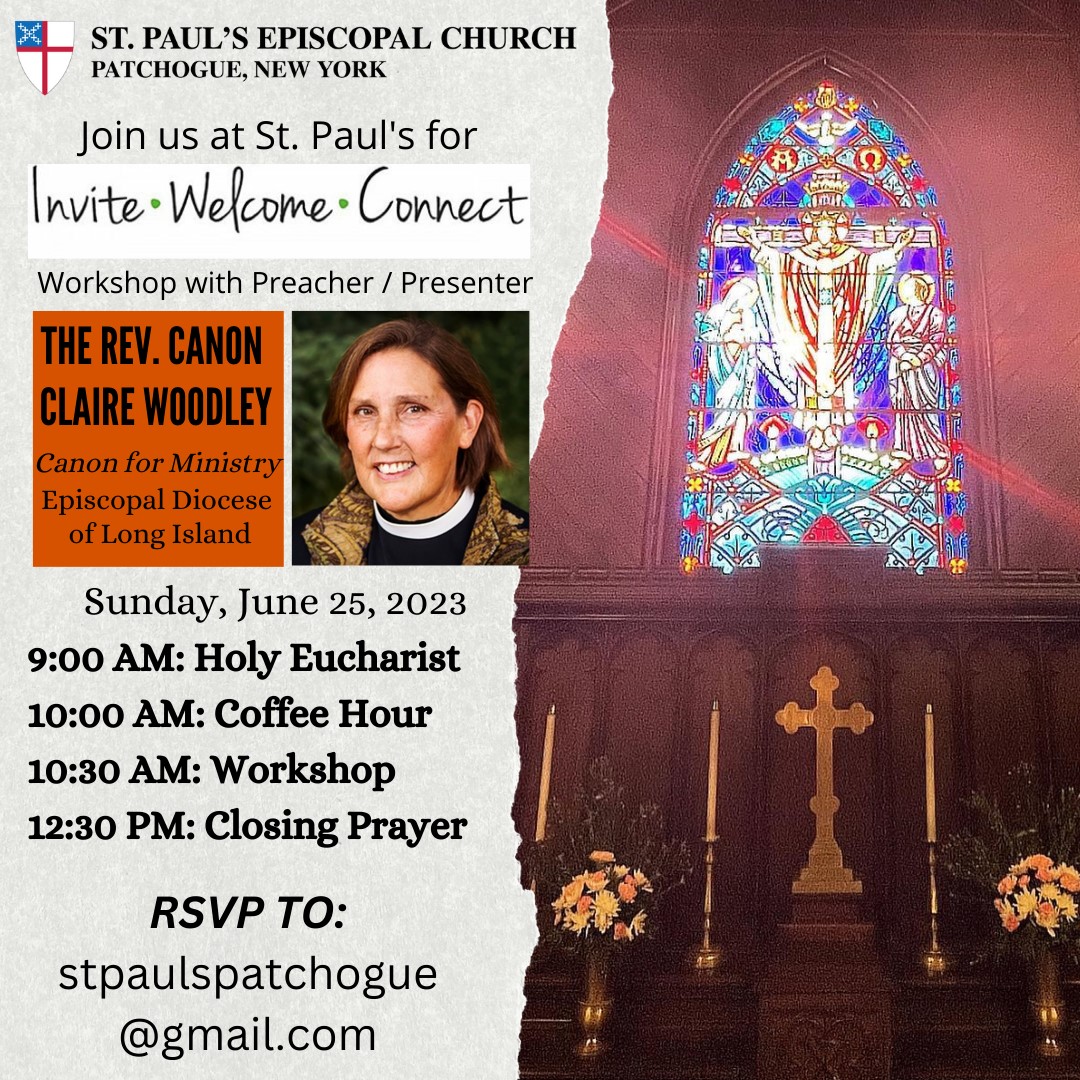 You're invited to join with Episcopal Ministries of Long Island to bring the love of Christ "from the pew to the public square" by investing in parish-based ministries right now during their Annual Appeal. In the past year, parish-based ministries have served over 115 thousand meals, volunteered for nearly 20 thousand hours, and reached 25 thousand neighbors in need with financial support from Episcopal Ministries. During this appeal, you can play a vital role in equipping this network of ministries to serve even more of our siblings in Christ in the coming year by making a gift before May 21st. Your gift right now helps to ensure that parishes in our diocese can respond with compassion to the needs of their neighbors. Your support transforms parishes, transforms lives, and transforms our diocese into the Body of Christ across Brooklyn, Queens, Nassau, and Suffolk. Please, make your gift today at episcopalministries.org/donate (for script ONLY: "Episcopal Ministries dot org slash donate"). Thank you for your generosity.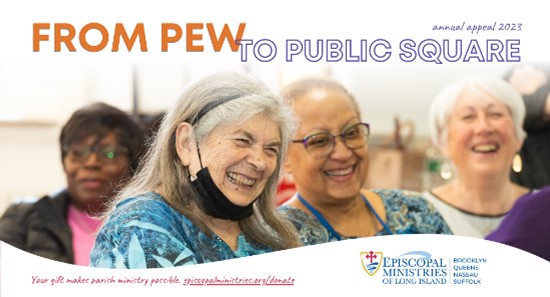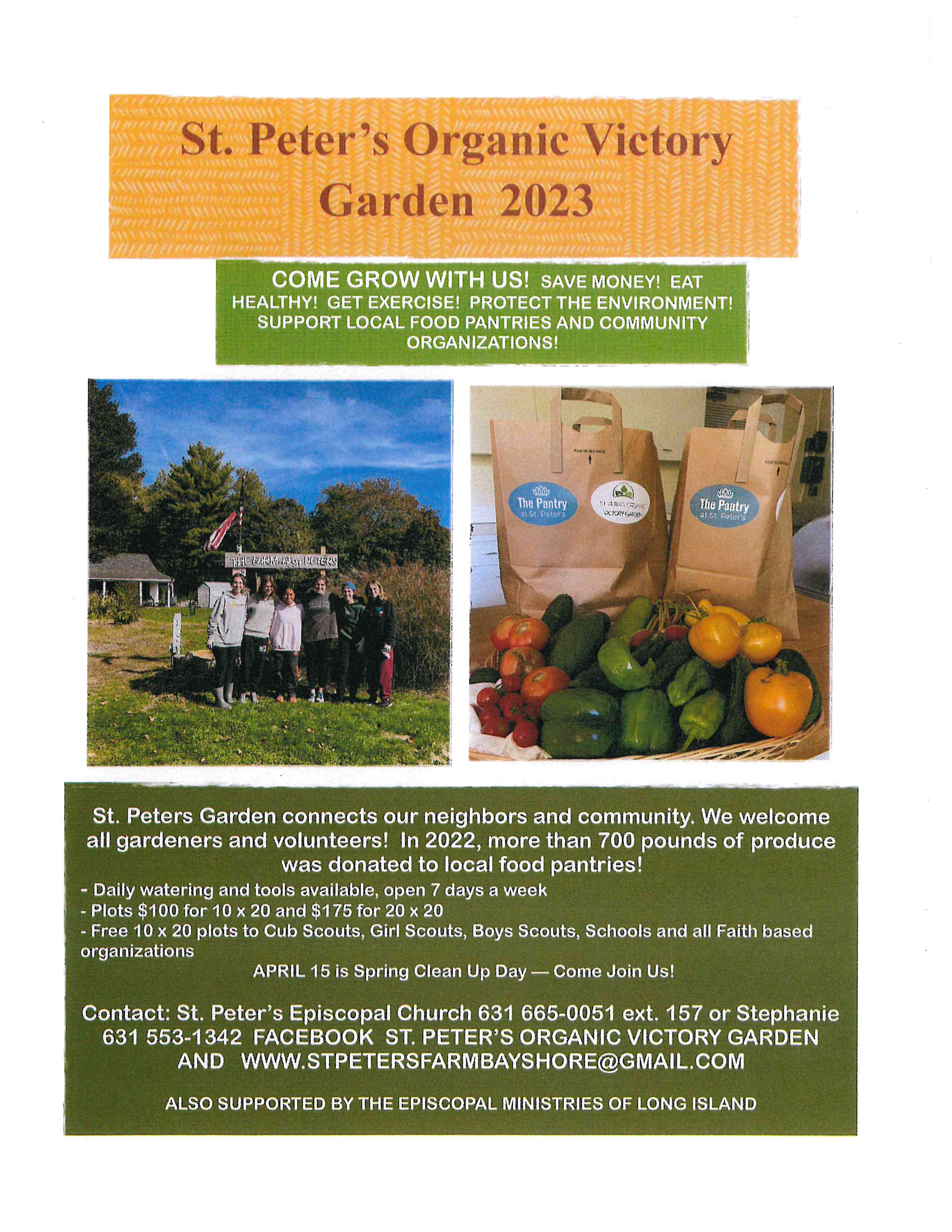 Weekdays:

Parish Office is open Tuesday through Thursday 9:00 am until 1:30 pm.
The Thrift Store is open Fridays and Saturdays from 10am until 2pm.
The Food Pantry is open Saturdays from 11am to 1:30pm.

A warm welcome will greet you at St. Peter's!
St. Peter's by-the-Sea Episcopal Church
500 South Country Road
Bay Shore, NY 11706
Phone: 631-665-0051
Fax: 631-665-0052
Join us on FACEBOOK

www.facebook.com/StPetersbytheSea
https://www.facebook.com/stpetersmusic/
AND FOLLOW US ON TWITTER
https://twitter.com/stpetersbaysho1