The Fourth Sunday after the Epiphany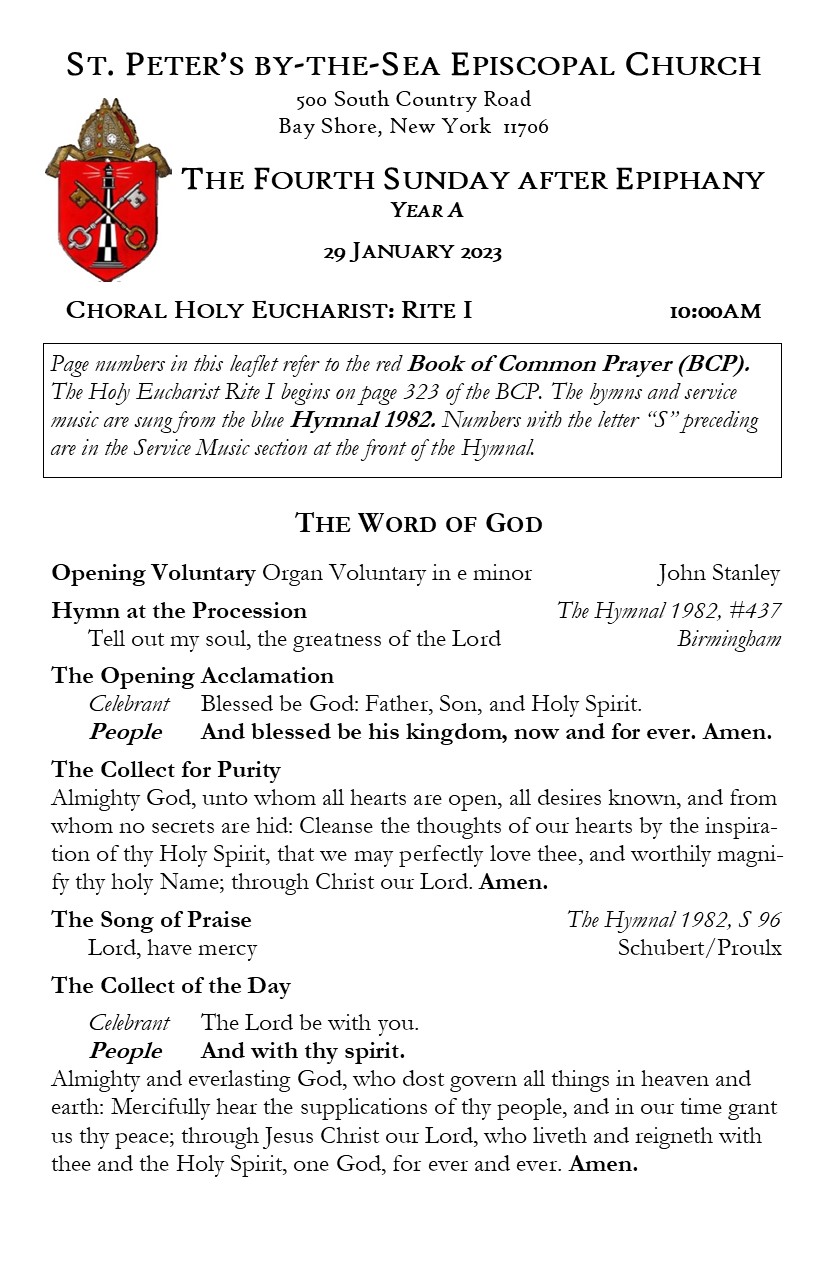 ---
— Parish Notices for January 29 —
We Welcome the Reverend Doyle Dietz Allen, our new Priest-in-Charge, to St. Peter's this morning! Please join us for a reception in the Lounge welcoming Priest Doyle immediately following this morning's Parish Eucharist. All are invited!

Our Ensemble-in-Residence, the Island Symphony Orchestra will be performing the Annual Bach Festival Concert TODAY, January 29 at St. Peter's at 2:00 pm. The program will feature Bach's Orchestral Suite No. 3 (Including the famous "Air on a G String"), choral movements from the Cantata No. 140 ("Sleepers' Wake"), and Mozart's Symphony No. 41 ("Jupiter"). Featured artist string bass player, Nina Bernat, is the Grand Prize Winner of the 2022 Lillian and Maurice Barbash J. S. Bach Competition. See below for details.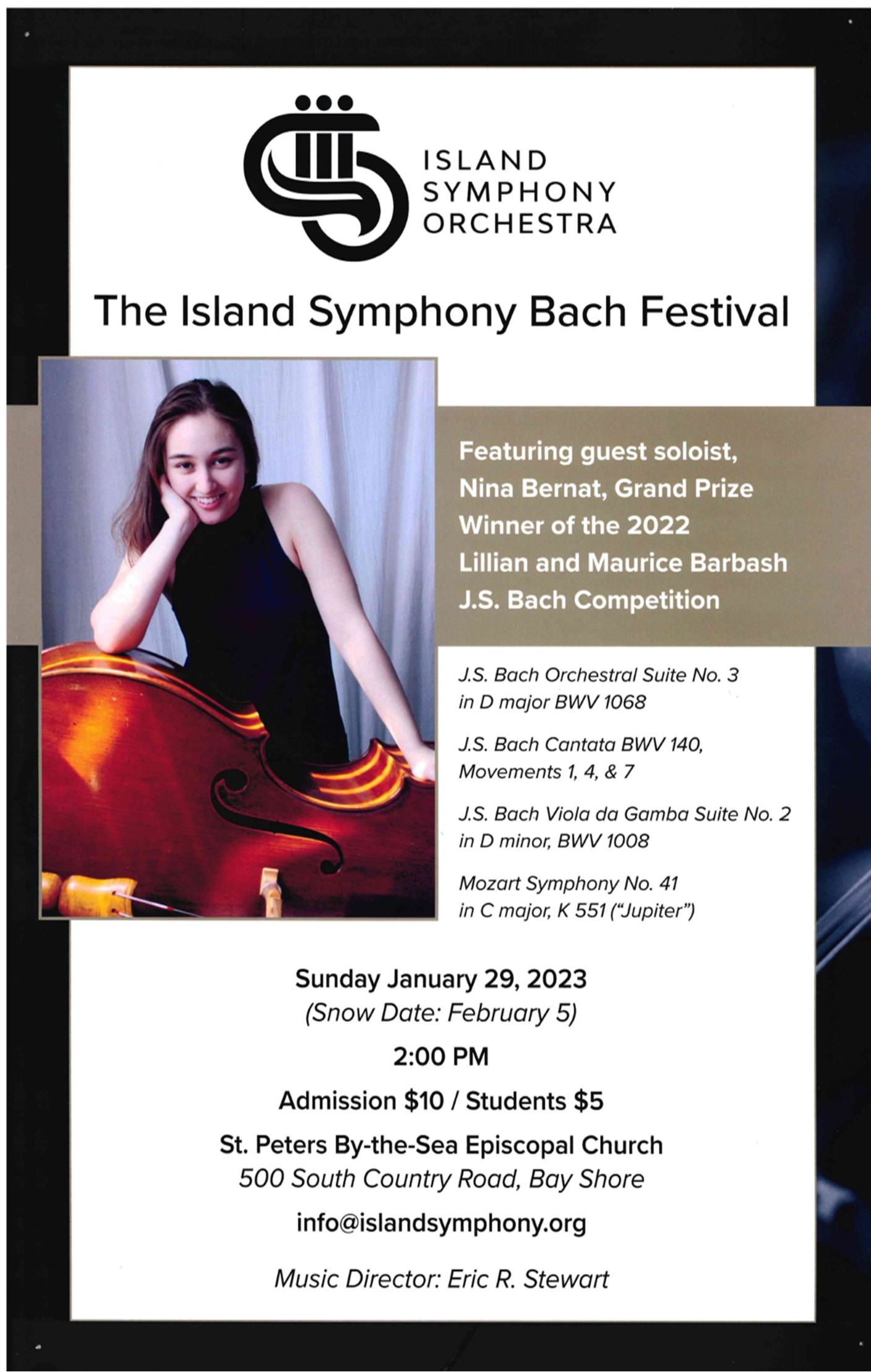 Weekdays:

Parish Office is open Tuesday through Thursday 9:00 am until 1:30 pm.
The Thrift Store is open Fridays and Saturdays from 10am until 2pm.
The Food Pantry is open Saturdays from 11am to 1:30pm.

A warm welcome will greet you at St. Peter's!
St. Peter's by-the-Sea Episcopal Church
500 South Country Road
Bay Shore, NY 11706
Phone: 631-665-0051
Fax: 631-665-0052
Join us on FACEBOOK

www.facebook.com/StPetersbytheSea
https://www.facebook.com/stpetersmusic/
AND FOLLOW US ON TWITTER
https://twitter.com/stpetersbaysho1